LATEST FEATURE
The Parallel Rise of Swedish Literature in English Translation and the Translator Collective
Ian Giles looks back on a special year in the life of SELTA
by Ian Giles

When I was looking ahead to 2022 for SELTA and the organisation's 40th anniversary, I wasn't entirely sure what to expect. The pandemic had a dramatic impact on people everywhere;  it also changed how SELTA did business. While some elements allowed for easy adaptation to the online setting (our biannual meetings, usually held in London, translated well to Zoom), other parts were less easily replicated or lost entirely. The opportunity to chat over coffee in the breaks or at the pub afterwards could be imitated virtually, but it wasn't quite the same. Other events, such as the London Book Fair, simply don't work when not held as a set piece in their habitual location. We were fortunate enough to host an in-person workshop exploring Swedish working class literature in the autumn of 2021, and while all the signs were that we could expect a further return to 'normal', making plans was by no means easy. What a year it turned out to be!
One area where I felt we had the chance to celebrate our geographic separation and diversity was through an online group initiative. Collectively, SELTA had a 'residency' on the Translators Aloud YouTube channel, which saw members reading from their own translations of contemporary and classic Swedish literary works. While this involved each member working alone to prepare their submission, the synthesis of the many contributions into a single combined project brought together a variety of members who might not necessarily have joined us in person. At the other end of the spectrum, it was a delight to come together again as a group for our first London Book Fair in three years, including a high-spirited dinner for members that reminded us of just what we had been missing. I suspect it was partly because of that, and partly the memories of  celebrating 25 years of SELTA, that made us settle on the idea of a festive celebration of our Ruby anniversary.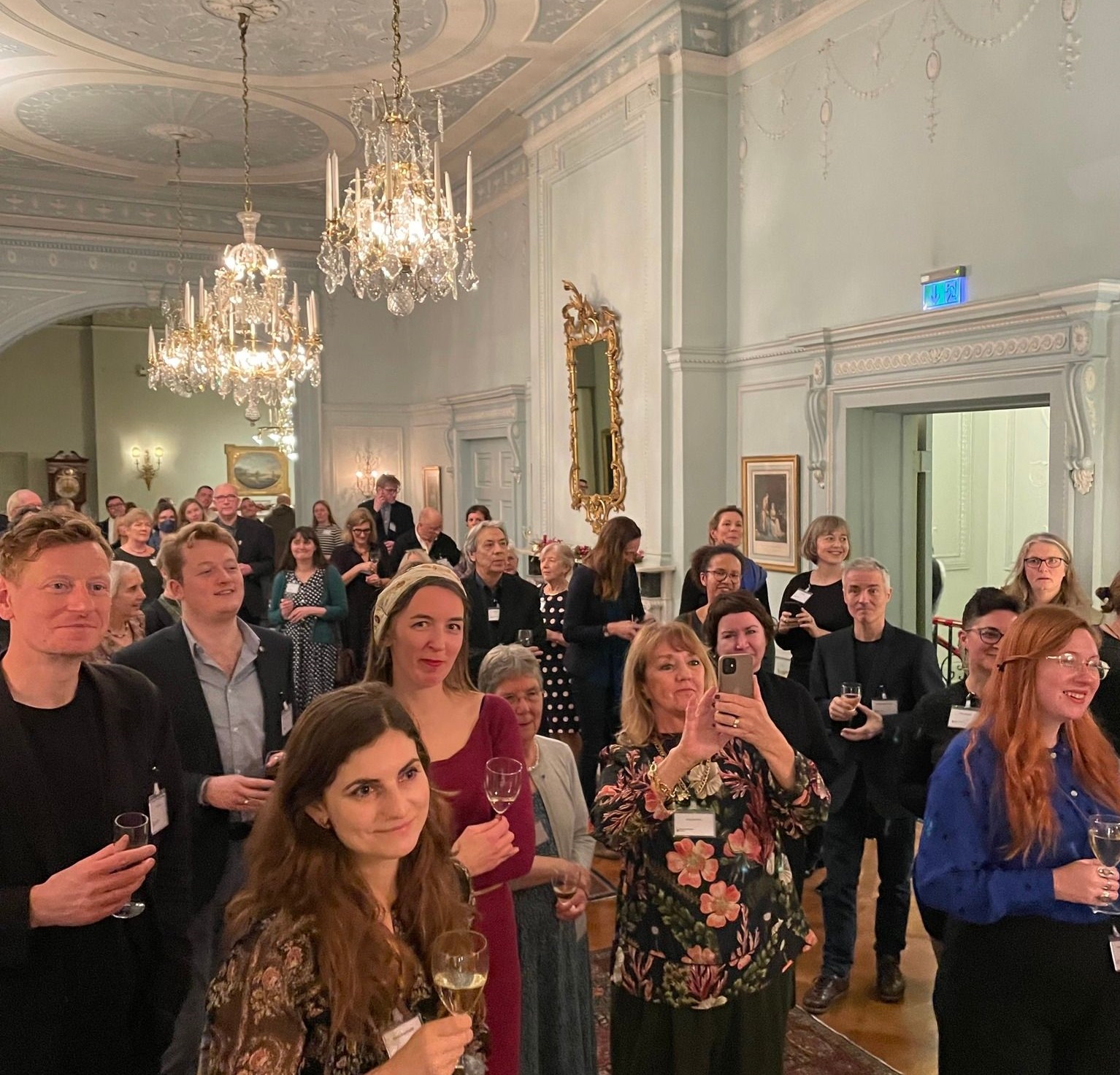 But perhaps it's best to avoid getting too far ahead of myself. While the origins of SELTA and Swedish Book Review might be familiar to some readers, I recognise that not everyone knows how it all began. The Swedish Embassy's cultural attaché Ove Svensson was instrumental in organising a conference for translators and publishers at UCL in 1978. Svensson's successor Terry Carlbom was involved in a 1981 conference at the University of Hull that brought together both teachers of Swedish and literary translators of the language. With his encouragement, a number of translators agreed to found SELTA (which was formally born on 1 January 1982). In his telling of events forty years later, Terry recounts that it was the discovery that George Bernard Shaw's Nobel winnings had been invested into a foundation for the benefit of those disseminating Swedish literature in Britain that spurred him on to bring together such an organisation so that they might benefit. It's clear that SELTA quickly became a flourishing group, and it is better that I refer you to Tom Geddes' 2006 account of our first 25 years, and Kate Lambert's look back at 40 years. What emerges from talking to members from all generations of SELTA is the value that a network of like minded friends and colleagues offers in what can be a solitary game. Kate curated a series of profiles in which members reflected on their own experiences of SELTA, and this is a theme that comes up again and again.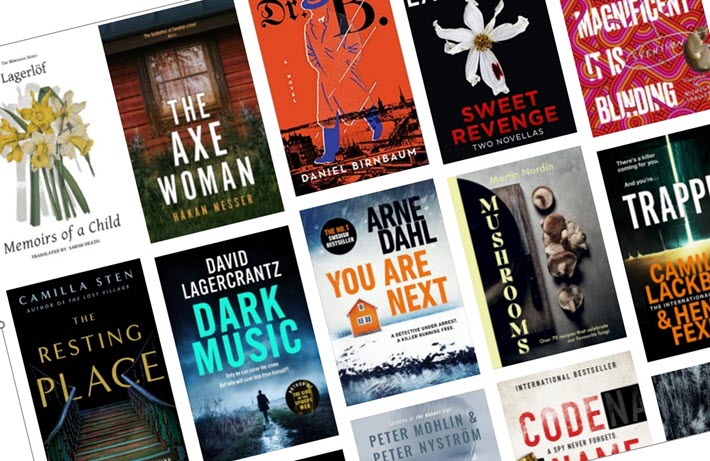 Over the years, SELTA has grown steadily (we currently have some 85 members) and the nature of Swedish-English literary translation has changed. As Swedish (and indeed translated literature as a whole) came out of the doldrums in the 1980s, SELTA, under the auspices of Tom Geddes, worked to create the Bernard Shaw Prize for the best Swedish literary translation, securing the necessary funding and the necessary licences for the use of the name, as well as the input of the Society of Authors, who oversee it. With perhaps only slightly more than a dozen titles a year coming out in English from Swedish, it was natural to award the prize once every three years. The rise of Swedish as a hot source language from the mid 2000s onwards has very much changed the situation. The number of Swedish titles coming out annually is now around 50, and Swedish has been one of the fastest growing source languages this century. While crime fiction has played its role, it is clear that the strength of Swedish literary culture as a whole is helping - alongside a big dollop of professionalisation. I reflected on the rise of professional agent culture in The Bookseller in a piece earlier this year. This has seen our membership professionalise too. A recent rate survey of SELTA members revealed that around a quarter of members make most of their income primarily from literary translation, while many more had received payment for literary translation work in 2021. In SELTA's early days, there was a higher proportion of those working in translation alongside day jobs than we see today.
This has seen us explore new avenues of possibility as an organisation when it comes to continuous professional development - especially under my predecessor Ruth Urbom. Over the years, we have held several major workshops involving authors from Sweden and many translators: a great opportunity for members to hone their craft in a group setting. Likewise, we have focused more on the business end of translation - ie, how to secure the best terms for ourselves - both in terms of discussions within SELTA and in terms of the events we have organised. The forum afforded by an organisation (albeit a small one) such as SELTA has lent these dialogues an impact that would have been difficult to achieve in more informal settings. I think it's also fair to say that Swedish Book Review has, as Sarah Death noted some years ago, been something for SELTA members to coalesce around, something that has provided us with a shared purpose and identity. This is surely no surprise given that publishers of the journal Swedish Books offered the publication to the members of SELTA back in 1983, and the group agreed to take it on (with a new name: Swedish Book Review) under the editorship of Laurie Thompson and with an editorial board drawn from the membership. All subsequent SBR editors have been drawn from SELTA's ranks, and major transitions including the most recent in 2020 to online-only have been driven forward by volunteers from SELTA. Without each other, I believe neither SELTA nor SBR would have made it to the present day.
But coming back to the festive celebration: perhaps the most memorable part of our 40th anniversary year came late in 2022 when we gathered at the Swedish Ambassador's residence in London to celebrate the occasion with due pomp and circumstance. Not only did many SELTA members attend, but so did many friends of SELTA and other stakeholders from the arts and publishing worlds. Among them was Terry Carlbom (Cultural Attaché at the Swedish Embassy 1979-1983). The event was really only possible thanks to the support and dedication of the teams at the embassy's cultural section and the Swedish Arts Council, and these qualities have been  equally evident in all our interactions with them over the years.
The icing on the (celebratory) cake was a letter from Mats Malm, permanent secretary to the Swedish Academy informing us that SELTA had been awarded the Academy's Prize for the Introduction of Swedish Culture Abroad – worth a handsome SEK 160,000. Of course, I am delighted at this recognition of SELTA's hard work and that of its members over the years to share Swedish literature and culture with the world. It is especially gratifying that the work of a collective has been recognised - we are stronger together than apart.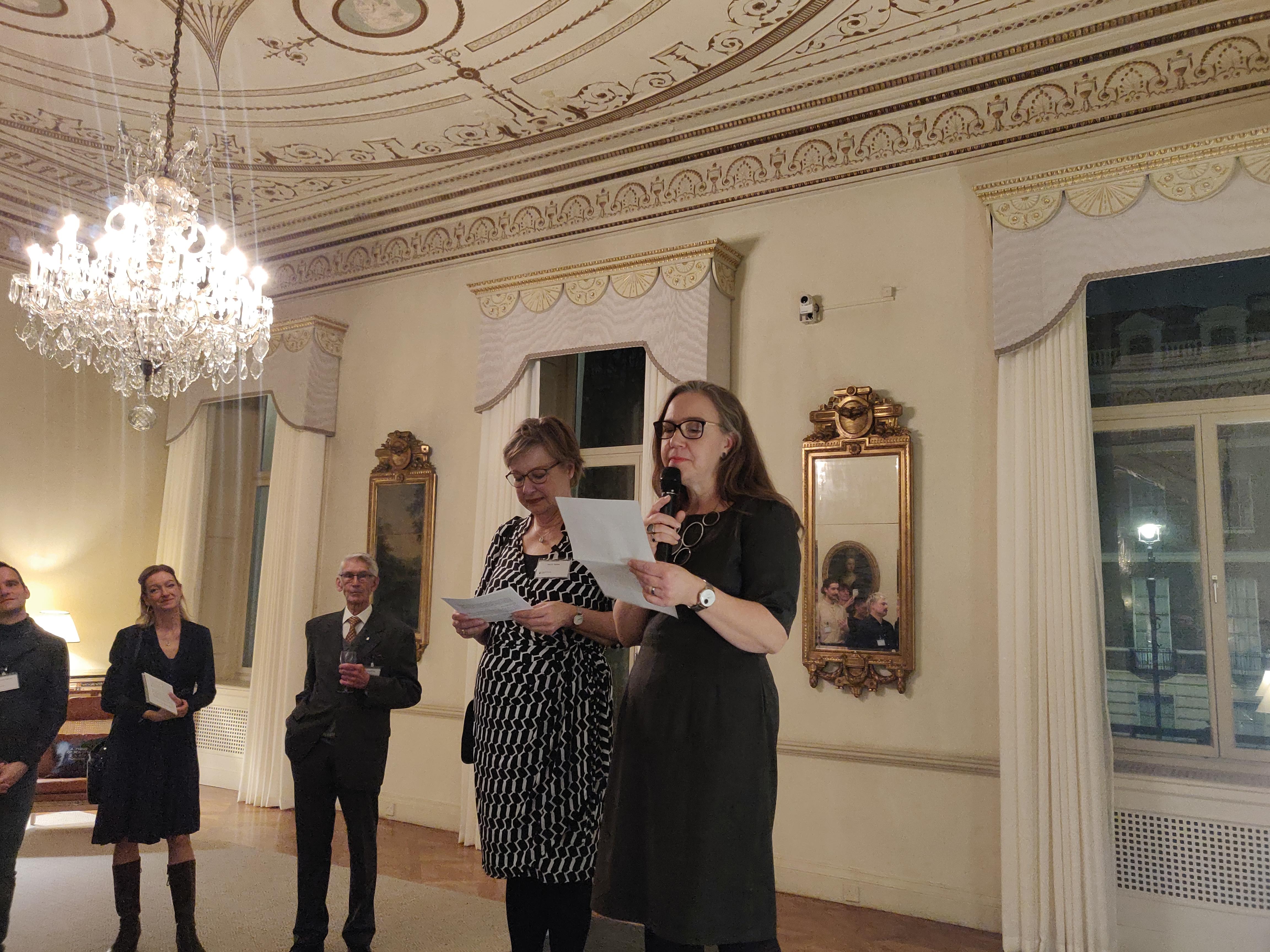 Looking back at the minutes of early meetings of SELTA, it is clear that it was founded in a period of flux. Even as recently as 2013 when I attended my first ever meeting, a paper was circulated discussing whether to wind up the organisation. That seems unthinkable now, and I am pleased my predecessors weren't tempted to follow through. Our constitutional aims are to disseminate Swedish literature to the English-speaking world and to maintain a register of Swedish-English literary translators. While the ways in which we do so may have changed over the years, our aims have not. And we do so much more, and have so much more work to do in bringing together translators of Swedish, and bringing together readers of Swedish books in translation. At our peak we are most vulnerable to decline, and it is our job collectively to ensure that Swedish remains relevant as a source language in the English literary world, that translators remain key stakeholders in the publishing process, and that we continue to represent our corner of the world of translated literature.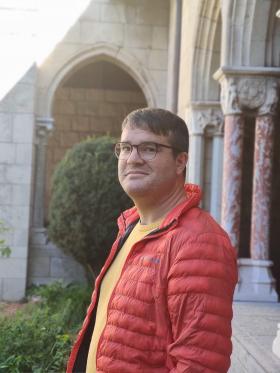 Founded in 1982, the Swedish-English Literary Translators' Association (SELTA) is an independent professional association of translators engaged in translating literature from Sweden and Swedish-speaking Finland into English. Since 1983 SELTA has published Swedish Book Review.
Ian Giles has a PhD in Scandinavian literature from the University of Edinburgh. Past translations include novels by Arne Dahl, Carin Gerhardsen, and Camilla Läckberg. His translation of Andreas Norman's Into a Raging Blaze was shortlisted for the 2015 CWA International Dagger. He is Chair of the Swedish-English Literary Translators' Association and lives in Edinburgh.